Home > Auctions > 19th March 2010 > Numismatic Chronicle - 7th Series, Volumes 1 to 5 - 1961 to 1965
Print page | Email lot to a friend
Back to previous page
---
Numismatic Chronicle - 7th Series, Volumes 1 to 5 - 1961 to 1965
Books - Numismatic
---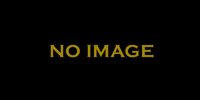 LOT 333
Estimate
GBP (£) 50 - 70
EUR (€) 56 - 79
USD ($) 66 - 92
Additional Fees*
Opening Bid:
£45
(EUR 50; USD 59)
NUMISMATIC CHRONICLE - 7TH SERIES, VOLUMES 1 TO 5 - 1961 TO 1965
5 consecutive volumes of 'The Numismatic Chronicle and Journal of the Royal Numismatic Society'. London, 1961-1965. Seventh Series, volumes 1 to 5. Red cloth. 220 x 150 mm.
Condition
Fine copies.
Date
Friday 19th March 2010 at The Swedenborg Hall 20-21 Bloomsbury WayLondon WC1A 2TH
TimeLine Auctions Ltd arranges printed catalogue rostrum Auctions, eAuctions and Timed Auctions where we offer antiquities, ancient artefacts / artifacts, antiques, collectibles, coins, medals and books for public sale.