Home > Auctions > 19th March 2010 > The Coinage of the European Continent - Hazlitt
Print page | Email lot to a friend
Back to previous page
---
The Coinage of the European Continent - Hazlitt
Books - Numismatic
---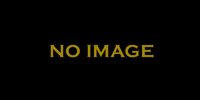 LOT 319
Estimate
GBP (£) 20 - 30
EUR (€) 22 - 34
USD ($) 26 - 39
Additional Fees*
Sold for (Inc. premium): £29
THE COINAGE OF THE EUROPEAN CONTINENT - HAZLITT
'The Coinage of the European Continent, Middle Ages to 20th Century' by W. Carew Hazlitt. Ares, 1974 (revised reprint), xxviii, 554 + 193. Illustrated. Blue cloth. 235 x 160 mm.
Condition
Fine copy.
Footnotes
Reprint of the original work and supplement, revised and extended.
Date
Friday 19th March 2010 at The Swedenborg Hall 20-21 Bloomsbury WayLondon WC1A 2TH
TimeLine Auctions Ltd arranges printed catalogue rostrum Auctions, eAuctions and Timed Auctions where we offer antiquities, ancient artefacts / artifacts, antiques, collectibles, coins, medals and books for public sale.